SSR SP6
Description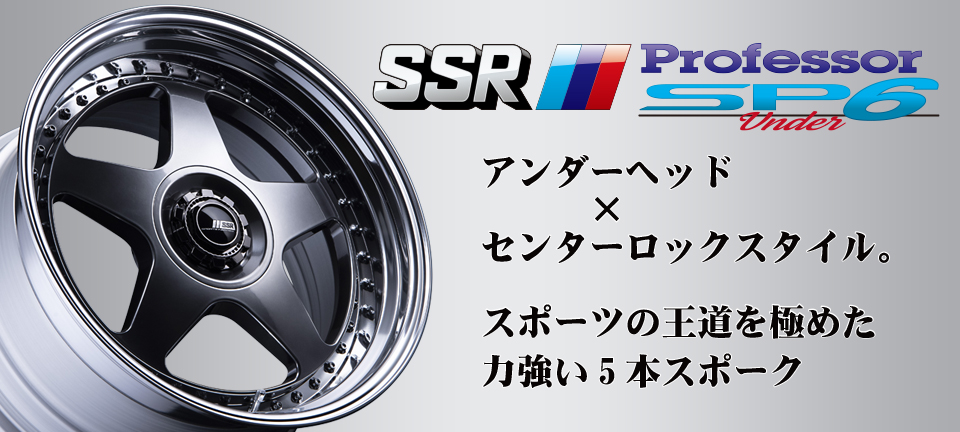 ---
Size / Offset / Width / Pcd  :  SPEC LIST(PDF)
* Please contact us for more information 
---
CLS center package

The CLS (Center Lock Style) package realizes the looks of the center lock used in motor sports such as F1 and SUPER GT with commercially available wheels.
The cap expresses lacy with a mechanical shape in which the designs on the gear are layered.

Underhead

The underhead structure, which assembles the disc from the inner side, features a beautiful rim that has been polished to the smallest detail, maximizing the depth of the rim.

HTM rim

A6061 material, which is a forged material, is used for the inner rim. With SSR's unique molding and heat treatment process, it is possible to finish thin and strong, and it has also acquired high durability.

Classical pierce bolt

The pierced bolts designed exclusively for the underhead are standard chrome pierced earrings, and you can also choose classical pierced earrings with increased astringency as an option.

Gold piercing bolt

Gold pierced earrings that shine in gold insist on an overwhelming presence. Not only does it look luxurious, but it also goes well with the disc color.