SSR REINER type10R / 10S
Description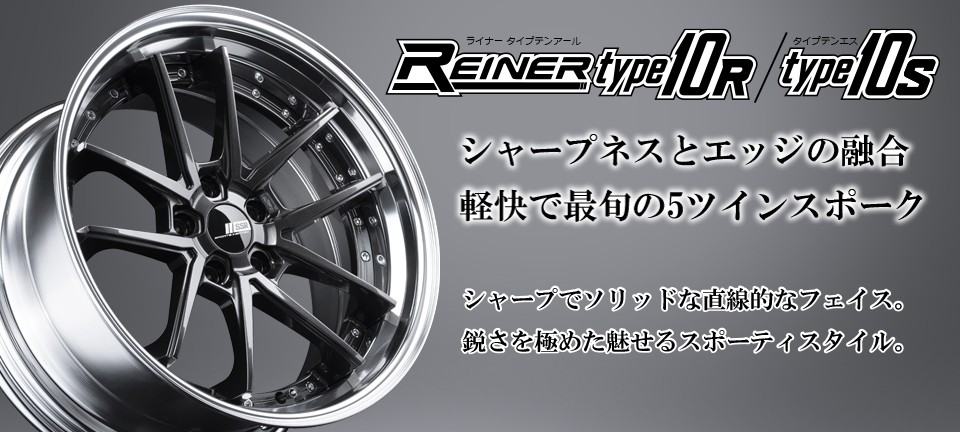 ---
Size / Offset / Width / Pcd :   SPEC LIST(PDF)
*Please contact us for more information
---
COLOR VARIATION
REPAIR PARTS・GOODS
HUB RING with BRIM

RACING STEEL NUT (BLACK)

AIR VALVE

KNURLED AIR VALVE
(SSR)

HUB RING(for P.C.D 100)
FEATURES
SPOKE

The concept of 10spokes design (2×5) is "sharpness".
This solid shape perfectly matches modern car designs.

CENTER PART

FACE

The differences in height between spoke and center part are 18mm for Standard and 46mm for Super concave.

2PICE STEP RIM

BRAND NEW 2PIECE WHEEL RIMS
type 10 is also the first model, which has both step rim and full reverse rim.
Boths rims are brand new reverse type have more rigidity than the former SSR 2piece wheel rim.

PIERCE BOLT

type 10 is the first model, which has the pierce bolts.
By matching to sharpness and solid design, it not only has a sporty look, but also gives a classy impression.