SSR MS4
Description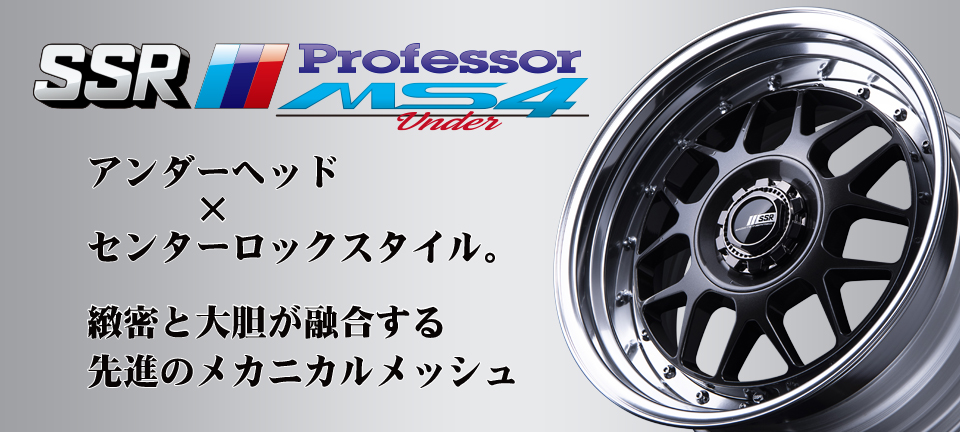 ---
Size / Offset / Width / Pcd :   SPEC LIST(PDF)
*Please contact us for more information
---
ACCESSORIES
AIR VALVE
FEATURES
CLS center package

The CLS (Center Lock Style) package realizes the looks of the center lock used in motor sports such as F1 and SUPER GT with commercially available wheels.
The cap expresses lacy with a mechanical shape in which the designs on the gear are layered.

Step rim

A step rim with a reputation for the beauty of the steps is used on the outer side. Compared to the full reverse rim with a large disc surface, it has the advantages of being lighter and gaining air volume.

Chrome pierce bolts

Dedicated pierce bolt designed for underhead structures.
A flange bolt with a compact head is used to emphasize the depth of the outer rim and the beauty of the flange.

Underhead

The underhead structure, which assembles the disc from the inner side, features a beautiful rim that has been polished to the smallest detail, maximizing the depth of the rim.