PROFACE BLACK
Description
For equipped with a HANS device, it is an even more advanced competitive racing fixed bucket seat.
PROFACE is a model that is newly designed to support the HANS device.
As the competitive model which supports HANS, PROFACE firmly protects the driver with neck support by installing a HANS device together with the head support which is required in many competitive categories.
The PROFACE is a FIA-compliant model.
A newly designed seat form optimized for compatibility with HANS devices.
The PROFACE's belt hole is designed to be compatible with the HANS device. The shape allows a HANS device to be properly installed no matter what type of driver.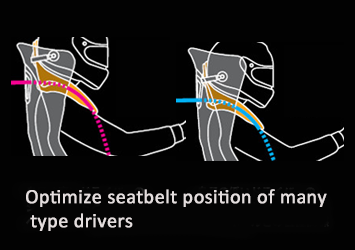 Product Lineup

   Silver FRP shell ( F39AMF )  7.7KG

   Carbon aramid shell  ( F39AMR )  7.2KG
PROFACE Black
FIA Approved : Yes
Fabric : Flame retardant fabric
Please contact us directly for pricing and availbility.