GIASII SPORT GRADATION LOGO
Description
A basic reclining sport seat model with the highest hold performance in the BRIDE line-up.
GIAS SPORT is a basic model which uses steel for its frame material, an FRP silver shell for its backrest, and is available for an affordable price.
The seat uses high-class jersey, a seat material with a pleasant texture that is durable and resistant to wrinkles. Like GIAS II, it has a design form with a higher knee support region in order to realize high holdability. It is a reclining sport seat which uses a full monocoque shell structure for its backrest in order to achieve the same rigidity and holdability as a fixed bucket seat.
These also set up low cushion models.
The GIAS SPORT is equipped with a two-piece type thigh region cushion which effectively distributes body pressure. For certain models which require clearance between the steering wheel and knee region such as the Silvia, 180SX/240SX and RX-8, we have set up low cushion models with the thigh region two-piece type cushion lower than the standard type.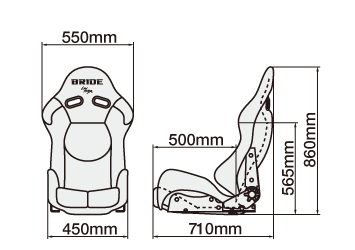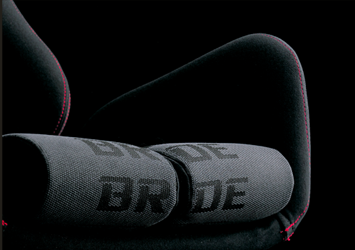 Product Lineup

 Silver FRP shell
Standard Cushion ( G22GMF )  14KG
Low Cushion ( G32GMF )  14KG
Flame retardant fabric
---
Utilizing the LOWMAX System which enables the maximum low driving position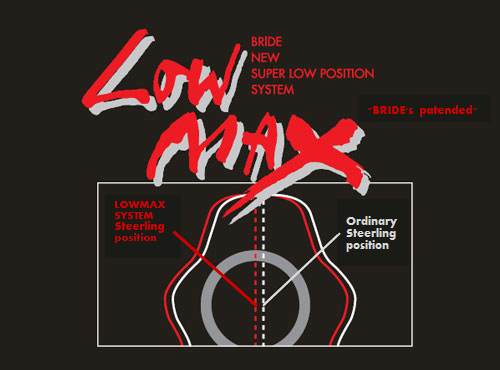 All-aluminum frame" realizing lightweight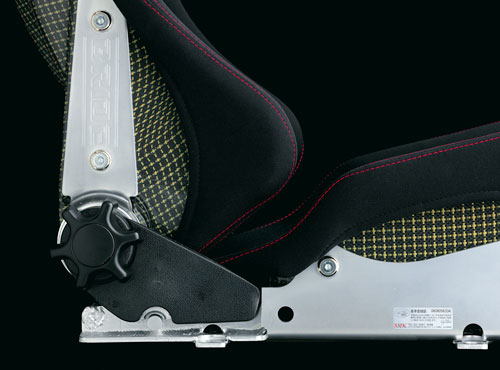 Shell shapes which realize the same level of holdability as a fixed bucket seat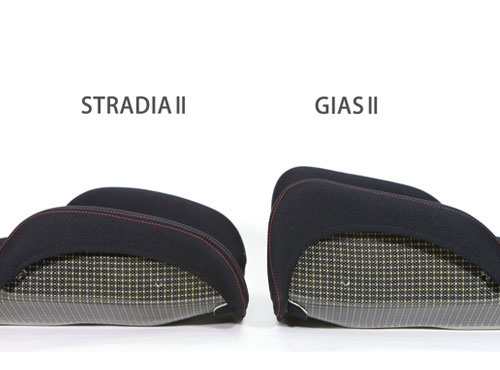 Please contact us directly for pricing and availbility.