GARDISIII BLACK
Description
A pure racing model selected by invincible drivers in touring car races.
A feature of the GARDIS III model is the head support to protect the driver from offset impact from the rear. Presently, most FIA competitive categories recommend the use of head support equipment. BRIDE has understood the need for head support since long before it was recommended, and has been working on design and development. The competition-specification GARDIS III, which protects the driver from impacts such as offset impacts from the rear that are considered the most dangerous, are used in racing scenes all over the world.
The base for GARDIS is ZETA III, which could be called the standard fixed bucket seat model. Maintaining the feeling of being enveloped in ZETA III that has been selected by many drivers, it has evolved into an exclusive competition use model with the addition of a large head support.
The GARDIS III is a FIA-compliant model.
The GARDIS III head support, which is active in racing scenes all over the world.
The GARDIS III head support, which continues to evolve through many years of experience and development, also protects the driver from offset impacts from the rear, which are considered to be the most dangerous.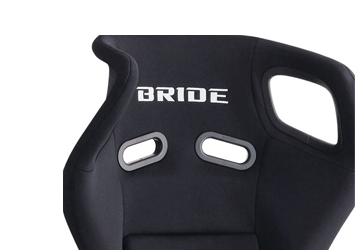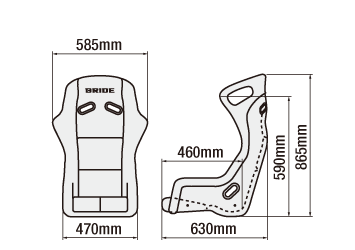 Product Lineup

   Silver FRP shell ( F38AMF )  7.8KG

   Carbon aramid shell  ( F38AMR )  7.3KG
GARDISIII Black
FIA Approved : Yes
Fabric : Flame retardant fabric
Please contact us directly for pricing and availbility.