EDIRB 067 BLUE STITCH
Description
Edirb 067 realized for an ideal driving position by utilizing the LOWMAX SYSTEM.
Based on the ZIEG III type-R model which has been bred for the SUPER GT, edirb 067 is a superior sports seat designed with quality and the best materials. The deep contour of the seat is designed to withstand high-speed lateral Gs, and BRIDE's patented LOWMAX SYSTEM technology enables an ideal low driving position.
Also Protein leather is a high quality synthetic leather manufactured using a unique decoding technology after powderizing silk and eggshell membrane protein with an advanced technology. Its superior moisture absorption and desorption reduces stuffiness to provide a pleasant driving environment.
*Protein Leather is a trademark of IDEATEX JAPAN CO.,LTD.
*edirb 067 is an FIA certified model.
The LOWMAX SYSTEM makes the ideal driving position a reality.
The LOWMAX SYSTEM is a patented technology by BRIDE in which the seat rail is placed in the bottom recess of the seat shell. It makes a low position possible even in cars with limited interior space or low head clearance. Even if offsets between the steering and seat centers occur, with the LOWMAX SYSTEM it is possible to set the offset to zero*. (In some cases certain models may not reach zero )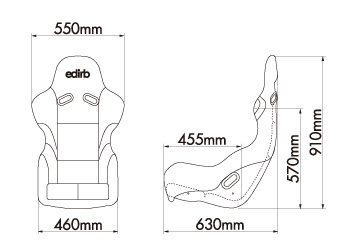 Product Lineup
 Super aramid black shell
( F67PCZ)  8KG
FIA Approved
Protein leather x black fabric
---
Advanced protein leather featured on all models
Uses a super aramid black shell with superior tensile strength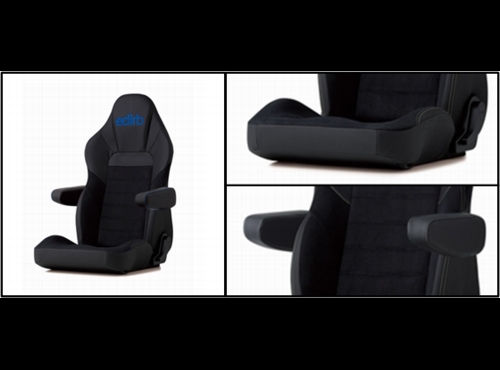 Utilizing the LOWMAX System which enables the maximum low driving position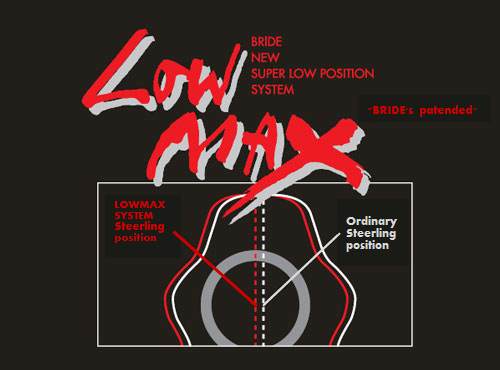 Please contact us directly for pricing and availbility.