EDIRB 023 RED STITCH
Description
Using a super aramid shell and protein leather, the back surface is half covered. A reclining sport seat with a standard cushion specifications utilizing the LOWMAX system, which balances hold performance and ease of boarding/exiting.
The main point of the edirb 023(Based on BRIDE STRADIA2) design is its form, with a lowered knee support region to improve ease of boarding/exiting while maintaining holdability. It is a reclining sport seat which uses a full monocoque shell structure for its backrest in order to achieve the same rigidity and holdability as a fixed bucket seat.
A feature of edirb 023 is the fact that the thigh region cushion is a standard cushion. For the reclining function, it uses the 40-step recliner by Forcia in France, which allows for very fine adjustments. In addition to fine tuning we also equipped it with a one-touch reclining function to create a reclining sport seat with both a suitable seat position and ease of use.
Difference between edirb 023 and edirb 033 is height of seat cushion. edirb 023 is a standard cushion seat type.
There are 2 types of backrest--simple type and complex type.
The simple type has a simple design, with the backrest cushion split in 2. The complex type features fine stitching on the backrest and seat surface cushions for a design with a European look.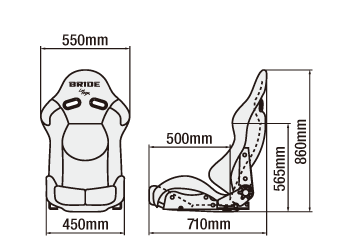 Product Lineup
 Super aramid black shell
 Simple Type ( G23PBZ )  14.2KG
Complex Type ( G23UBZ )  14.2KG
Protein leather x black fabric
---
Advanced protein leather featured on all models
Uses a super aramid black shell with superior tensile strength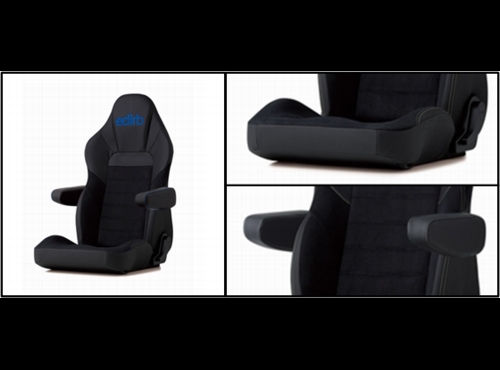 Utilizing the LOWMAX System which enables the maximum low driving position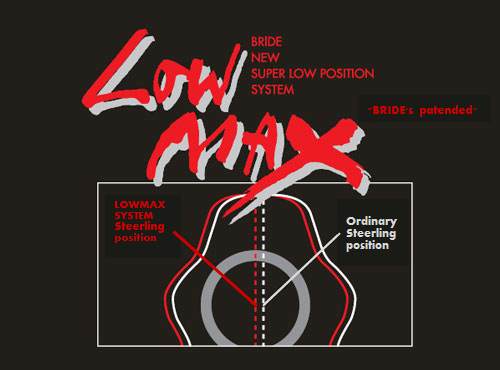 Please contact us directly for pricing and availbility.